"Tragedy is like strong acid — it dissolves away all but the very gold of truth".
D.H. Lawrence
                                                                       Kevin Kirk's eulogy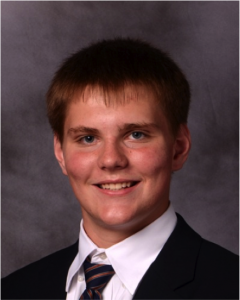 "Continuing Kevin's Symphony"
It is truly amazing to feel all of the love in this Church.  It is this love that we need to focus on and what Kevin was all about.  Thank you for joining us to celebrate the life of Kevin Kirk.  I guarantee you wherever Kevin is, he is happy and – I am sure – the life of the party.  I want to express our profound gratitude and thanks for the outpouring of love and support from our friends, neighbors, Saint Philip Neri Church, Springside Chestnut Hill Academy, Ancillae-Assumpta Academy, and Norwood-Fontbonne Academy.  Your love and generosity have been absolutely overwhelming and we will never forget what you've done for us.
Kevin was a very unique person.  He was an unusual combination of strength, courage, kindness, gentleness, compassion and above all he was a lot of fun!  He was a pretty good dancer too!  He had a tremendous appreciation for life and for the love of others.
This is actually Kevin's second visit to heaven. His first trip was in June of 2002, almost exactly ten years ago.  You see, Kevin was a cancer survivor.  He had a brain tumor at the age of 5.  The tumor was large and vascular. He was in surgery all day and Kevin told me afterwards that he observed from above that he was sitting up straight in the OR and saw the surgeons working on him.  I didn't understand until later that neurosurgery is typically performed while the patient is in the sitting position.  After the surgery, he told me that he was taken to heaven by a Saint whom we had been praying to, Padre Pio of Pietrelcina. Kevin exclaimed that heaven was a glorious place and that everyone was very kind.  He said that he could see our world and me praying in the waiting room.  Kevin was then given a choice; he could stay in heaven or return to us.  Thank God he chose the latter.
I experienced multiple miracles first hand during his recovery.  At one point, I was wide awake and saw multi-colored lights revolving around the area of his tumor.  On another occasion, I smelled the overpowering scent of roses while he slept, but no one in the house used any sort of cologne or perfume.  I am convinced these were all signs of divine intervention and healing.
The doctors were hopeful Kevin would learn to walk again, but warned that he would never run or play sports.  He came home in a wheelchair and we used to walk around with him with a strap around his waist to keep him from falling – which he did more times than I can count.  He struggled, but he never ever gave up.  Despite having to work twice as hard as his peers, Kevin, driven and determined, exceeded everyone's expectations.  Kevin competed effectively at lacrosse, baseball, football, crew and swimming.  I was told by one of his physicians that he had never seen a child with so much muscle spasticity accomplish so much.  Kevin received the John J. "Jack" Plunkett H'92 Scholar-Athlete-Citizen Scholarship Award at Chestnut Hill Academy.  Kevin was proof of the power of the human spirit and will.
I've learned in life to be grateful for what I have as opposed to what I do not.  I'm so grateful for the time Kevin spent with us, and even more grateful for the extra ten years that we had with him.
Kevin had died once before and he was not afraid of death in the least.  He was fearless on the field and off.  Kevin viewed life as an opportunity rather than something to be feared.  He wasn't afraid to show his feelings or to smile at someone in passing, even if they didn't smile back.  True strength and courage is the willingness to love, regardless of whether it's reciprocal.
Kevin always made time to be with someone who needed help.  On multiple occasions, when friends or classmates experienced a loss, their peers didn't know what to do and invariably avoided the situation.  Kevin knew what to do; he walked up to them and comforted them.  He told them that they didn't have to talk and that he was there to be with them and to help them.  Kevin was driven to do the right thing and was not controlled by fear.  He wasn't afraid to confront someone who was out of line or someone who was bullying another – he never backed down from a fight.  Kevin always had the strength to be his own person and didn't feel the need to belong to a specific group or clique to fit in with those around him.  He was secure in who he was.
In his final gesture of generosity, Kevin became a Gift of Life Donor.  Kevin will live on in physical form in others who will benefit from his organs, eyes, and tissues.
I am so grateful that we had Kevin for as long as we did.  Words alone cannot describe how proud I am of what he was able to overcome and the person he came to be.  I will miss him with every fiber of my being.  Kevin was my hero and it was an absolute honor to be his father.  I will love him through eternity.  God bless you all.